NuStratis Advice Paying Off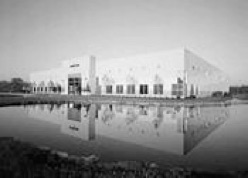 The Charlotte Business Journal
Small Business Insights
From the November 3, 2000 print edition
Good advice paying off
Outside experts aid Jameson expansion
Ken Elkins   Staff Writer 

A consultant's advice may not come cheap, but it can end up boosting the bottom line. Just ask Tom and Jimmy Crates. 
As the brothers considered a relocation of their company, Jameson Corp., from 1997 through early 1999, they sought the guidance of no fewer than four consultants for different aspects of the project. 
As a result, Jameson -- a manufacturer of safety equipment for the telecommunications and cable industry -- has ended up in a larger, more productive plant, with company sales growing to $8.5 million last year. And the Crates expect that figure to reach $20 million within five years. 
Among the input sought from various consultants,  the Crates hired:
A real estate firm to determine if the business should stay   at a 20,000-square-foot site in Charlotte.
A manufacturing process team to lay out the production system in the new    Jameson plant that was subsequently built near Clover.
A strategic planner to help the company set goals and prepare for the future.
The roughly $50,000 Jameson spent on such advice has proved even more beneficial than expected, Tom Crates says.

World Class Manufacturing Group Inc. of Raleigh, for example, noted that Jameson's new building needed to be 25% larger than what the Crates had initially planned -- 50,000 square feet instead of 40,000.
Another consultant prompted the Crates to expand the Jameson management team to seven executives, instead of leaving the brothers as the sole decision-makers.
When World Class was brought in again -- to study the way Jameson made portable work lights for the utility industry -- the consultant suggested a change from a production line to a production cell concept, in which a smaller number of employees could work on a unit until it was complete.
 "Productivity went from 20 lights for every one person to 60 lights for every person," says Adrian Arbelaez, president of World Class. "The ultimate goal is to make the company more profitable." 
Jameson was wise to call in consultants for specialized jobs, says the company's accountant, John McArthur, president of McArthur & Co. of Charlotte. 
"The successful people I've known in business realize they can't do all things themselves, and (they) surround themselves with people who have the expertise in areas that complement their strengths," McArthur says.
The Crates' pursuit of such outside advice was prompted by their company's growth.
 "One of the dilemmas of small business is, how do you handle growth?" Tom Crates says.
During 1999, Jameson revenue increased by 42%. The Crates, who had been considering the Clover relocation for some time, had to decide whether to yield to growth or stay small. 
"All the systems were maxed out," Tom Crates says. At the time, the company and its 45 employees were spread among three buildings off Old Pineville Road, between Tyvola and Woodlawn roads in Charlotte. 
The brothers chose to expand, making the move in July 1999 to Westgate Industrial Park, off U.S. Highway 321, just north of Clover. 
Jameson came to western York County at a time when the area needed jobs. In Clover alone, 500 jobs were lost when Doran Textiles Inc. and Klear Knit Inc. closed in the mid-1990s. 
"It was the exact company that we wanted to start our park with," says Jim Heckle, executive vice president of York County Natural Gas Co., which owns the 130-acre Westgate development. 
The relocation gave Jameson its first company-owned building and also provides room for expansion. During plant construction, the 11.5-acre site was cleared and leveled to make room for a 60,000-square-foot addition, if needed. 
The company may need the space soon. Forecasts show that Jameson will grow by at least 30% per year for the next three to five years, Tom Crates says. 
That, in turn, will bring other challenges, such as questions about financing, personnel and investment, he says. "You've got to make a commitment: Do we borrow money? How much? How much money should be put back into the business?" 
It's far removed from the family-owned company's past. Prior to its relocation, which required $2.5 million in construction financed through industrial revenue bonds, the company had borrowed a significant amount of money only once before.
More than 20 years ago, Tom Crates remembers being in the office of his father, Jameson founder James Crates, when the company's banker complained: "You guys are un-American. You guys never borrow any money."
Until now, the company has grown by adding products and expanding markets. That could change in the coming months, Tom Crates says, noting the possibility of an acquisition "if an opportunity comes along -- in cable television or telecom.
"From what we've experienced, it's easier for a company our size to cut and turn than for a larger company," he says.